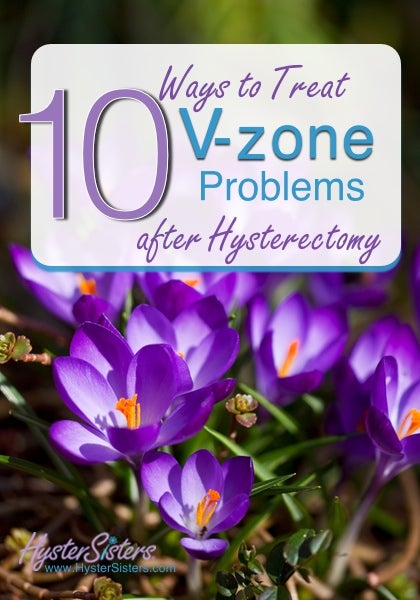 After hysterectomy, you may find that your estrogen levels drop or fluctuate enough that your v-zone isn't quite the same. Among all the wonderful side effects of this shift, you may notice some problems "downstairs," such as vaginal (V-zone) dryness and other related conditions. These issues can lead to painful intercourse and a number of other problems, both physical and emotional.
The most common V-zone conditions caused by decreasing estrogen are vulvovaginal atrophy and atrophic vaginitis. Additionally, if a woman does not have intercourse soon after her doctor gives her the "OK" after her hysterectomy, the vagina could shorten and tighten—known as vaginismus—making intercourse extremely painful. While the first reaction might be to avoid intercourse because of the pain, avoiding it could actually worsen the problem. As the saying goes, "if you don't use it, you lose it!"
Here are 10 Ways to Treat V-Zone Problems.