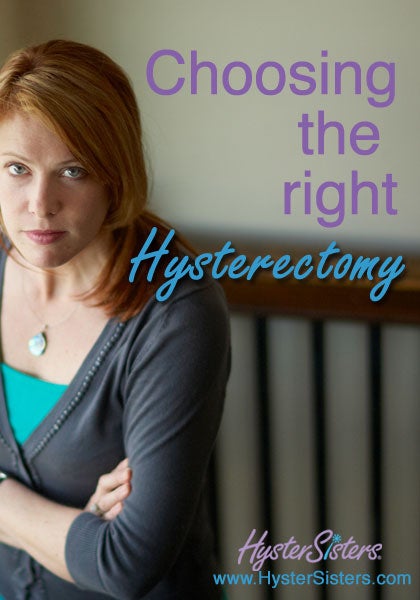 Today – there are multiple choices when it comes to choosing the right hysterectomy for you. Those choices can be overwhelming if you don't know what to ask or if you haven't done your homework!
First of all, your diagnosis may dictate which options are available for you. Those with a cancer concern will need a hysterectomy type that will minimize the spread of cancer cells. This may mean the uterus needs to be delivered whole, either vaginally or through a larger abdominal incision. A condition like endometriosis, on the other hand, will dictate a choice that will allow for superior vision and space so the surgeon can address all of the implants.
Read more about Choosing the Right Hysterectomy.