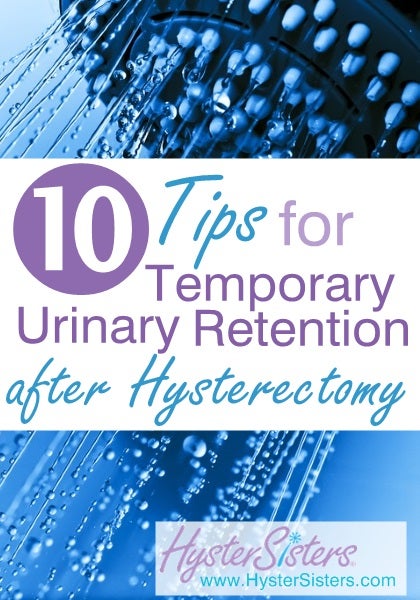 For women that haven't had a major surgery before, they may think that their recovery will consist only of pain management and rest.  While that is the case for some women, for most women there are a few other situations that arise that may have them scratching their heads or feeling frustrated.
One of the uncomfortable and sometimes painful recovery issues that some women experience is temporary urinary retention.  The temporary urinary retention can be brought on by anything from anesthesia type to post-surgery constipation.
We offer 10 Tips for Temporary Urinary Retention after Hysterectomy.  However, if your retention problem doesn't go away quickly, it could become serious so be sure to talk to your doctor if the retention becomes prolonged.