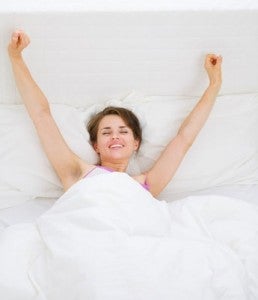 Do you have any suggestions for better sleep? Years ago I discovered some choices I had to make during the day to make sure I had the best sleep during my nights.
For me, I eat dinner early and do not indulge in sugary desserts after 7 pm. The sugar seems to rev up my system and keep me from sleeping. Caffeine is also one of my culprits. I love iced tea but have discovered that having any caffeine after 2 pm affects the quality of my sleep.
Chocolate at any time – in large quantities – affects my sleep and is one of my headache triggers. Sadly, I rarely have chocolate.
I go to bed at the same time every night – and get up at the same time every day.
What about you?
Come talk about menopause and sleep in our Menopause forums at HysterSisters.com.