| | |
| --- | --- |
| Christina Ellis | |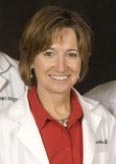 Christina Ellis, M.D.
West Chester, Pennsylvania
Phone Number:
610-903-6200
Address:
600 E. Marshall St. Ste. 205

West Chester PA 19380
Web Site:
Dr. Christina Ellis's Website
Specialty:
Adhesions, DaVinci GYN Surgery, Endometriosis, Fibroids, GYN Surgery, Laparoscopic GYN Surgery, OB/GYN General
Notes:
Dr. Ellis completed her undergraduate education at Temple University, Philadelphia, Pennsylvania. She is a fellow of the American College of Obstetricians and Gynecologists and is Board Certified in Obstetrics and Gynecology. She has received the Resident Teaching Award from Pennsylvania Hospital Department of Obstetrics and Gynecology. Her special areas of expertise are Obstetrics and Gynecology, with special interest in laparoscopic surgery, medical and surgical management of uterine fibroids, ovarian cysts and endometriosis and in the care of perimenopausal women.
Hysterectomy News
May 18,2013
May 18,2013 events
:
[View Calendar]
Hysterectomies
-
Birthdays
Upcoming events:
May.23.
Pre-op Chat - 9 pm eastern
Jun.06.
Pre-op Chat - 9 pm eastern
Jun.20.
Pre-op Chat - 9 pm eastern