Old Bones - New Mattress?
MAY 1, 2011
Last summer I was waking up in the morning with an ache in my back. And in my hips. I was groaning as I wandered over to the dogs' crates, leaning down carefully to unlatch the doors and then hurrying on to the kitchen to stretch over to the dog food, measure out the kibbles, lean down again to put their bowls on the kitchen floor. If that wasn't enough to remind me my back was aching, their water bowl is always refilled with fresh water in the morning. Yes, again, I had to lean down to complete their breakfast.
After a trip down memory lane, I realized our bed mattress was 10 years old. Or 11. I couldn't remember. (That is what happens when you get old. Your brain becomes fuzzy and you forget the day of the week and why you opened your refrigerator. Oops. I digress.)
We headed to the stores in search of a replacement mattress at the right price. Finding what we liked, the order was placed and I was excited when the bed arrived the next day. I was expecting to wake up the next morning, after the new mattress's maiden voyage, without the aches I had grown accustomed to having.
I wish I could say that my mattress was the culprit to my back and hip aches. It wasn't.
It was a few weeks later that I visited with my doctor, who told me about a helpful supplement called glucosamine chondroitin. After a few days of adding these capsules to the Omega 3 and Vitamin D I was already taking, my back and hip aches were a thing of the past. Or else the old-age-fairy felt sorry for me.
In this month's newsletter we are exploring bone health. If you are struggling with aches in your bones or you are worried about osteoporosis, talk to your doctor. There might be a simple solution that is easier than finding a new mattress. P.S. If you haven't discovered my blog, I've added: Behind the Site - HysterSisters Blog.
Here's to healthy bones!
Blessings galore,
Kathy Kelley
Bones, Glorious Bones
MAY 1, 2011
Made of living tissue, our bones provide the framework of our bodies. Bones help us move, and they help prevent injury. Once we are in our twenties, we lose more bone than we make. Over time, this bone loss can lead to osteoporosis (literally meaning "porous bones"), which makes our bones weak and more likely to break.
More than 40 million American either have osteoporosis already or are at risk due to low bone mass. Although most people with osteoporosis are post-menopausal women, an increasing number of younger women also experience osteoporosis due to a lack of bone-healthy nutrients. Also at risk are women with some autoimmune disorders, cancer, rheumatoid arthritis, cancer, a history of eating disorders or alcoholism, and diabetes.
Bone loss can continue for years with no symptoms until we fall and develop a broken bone. As we age, it is important to maintain or increase the two essential ingredients of healthy bones: weight-bearing exercise and plenty of calcium.
Estrogen also contributes to bone health. If you are concerned about your bone health, schedule an appointment with your doctor to discuss your risk for osteoporosis and plan for any needed lifestyle changes.
The good news is that it's never too late to work on keeping our bones healthy. In fact, with attention to what we eat and how we move, bone loss can even be reversed.
Make No Bones About It
MAY 1, 2011
Postmenopausal osteoporosis (PMO), that is.
After menopause, levels of estrogen decline, causing the bones to weaken. In the first 5-7 postmenopause years alone, a woman can lose up to 20% of her bone density. And what's most alarming is that less than a third of women with osteoporosis are diagnosed. Many women don't find out they have PMO until their bones become so weak, that a sudden strain, bump, or fall causes a hip to fracture or a vertebra to collapse.
So what are we to do? Well, because there is no cure for postmenopausal osteoporosis, it's important to learn of a way to help prevent it.
Your first step is to talk with your healthcare provider about a bone density scan if you haven't done so already. A bone density scan is an enhanced x-ray technique which uses 2 different x-ray beams—one which detects bone, the other soft tissue, providing a more accurate detection of bone loss. It's an easy noninvasive test: you lie on a padded table and they take a few x-rays of your spine and hips. It should take no more than 10 to 30 minutes. Because there are no visible symptoms of postmenopausal osteoporosis, this test could be the first step to proper diagnosis.
If you're worried about postmenopausal osteoporosis, you might want to ask your healthcare provider about hormone replacement therapy. If your ovaries were removed at a young age, your doctor may have already suggested an estrogen treatment until you reach a more typical age of menopause, to counteract your increased risk of osteoporosis.
In addition to using hormone replacement therapy, here are some other ways to help prevent postmenopausal osteoporosis:
Eat a diet high in calcium and vitamin D
Engage in weight-bearing exercise
Limit alcohol intake
Avoid cigarette smoking
Always talk to your doctor before starting any exercise program or making changes to your diet.
Got Calcium?
MAY 1, 2011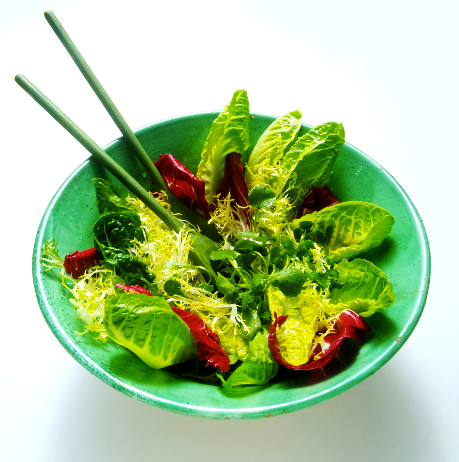 Healthy, strong bones need calcium. If you have not yet experienced menopause, you need 1000 mg per day; post-menopausal women (whether through natural or surgical menopause) require 1200 mg daily.
For women who like to drink milk, the solution to getting more calcium seems obvious—drink milk. Not everyone likes or can drink milk, however. Fortunately for all of us, we do have other sources of calcium to choose from:
Tofu (calcium fortified)
Soy milk (calcium fortified)
Green leafy vegetables (e.g., broccoli, spinach, brussels sprouts, mustard greens, kale)
Chinese cabbage or bok choy
Beans/legumes
Tortillas
Sardines/salmon with edible bones
Shrimp
Orange juice (calcium fortified)
Pizza
Bread
Nuts/almonds
Dairy products (e.g., milk, cheese, yogurt)
It is also important to pay attention to what else you eat and drink. Some substances increase the amount of calcium our bodies can absorb, and some have the opposite effect. Vitamin D promotes calcium absorption; tea, red wine, coffee, high-protein foods, and some nuts and legumes can interfere with how much calcium your body can absorb. Dairy products are the most effective dietary source of calcium.
Confused? Be sure to ask your doctor for dietary recommendations and ask whether you should take a regular calcium supplement.
Can your daily caffeine habit be bad for your bones?
The answer is yes.
Coffee drinkers, beware. Women who drink four cups of coffee a day are three times more likely to suffer hip fractures if they fall than women who drink no coffee. Try to limit yourself to two or three cups of coffee per day to keep your bones at their best.
If you get your caffeine through soft drinks, you should also try to cut back on your soda consumption. The biggest problem with soda is that it replaces the milk you might otherwise be drinking. Also, the phosphoric acid in soda can interfere with calcium absorption.
If you are a regular consumer of soft drinks, there are ways to slow down your consumption. Give yourself a rule: You must drink a 12-ounce glass of water before you are allowed a 12-ounce soda. Or, tell yourself you can have one on Saturday with your lunch as a reward instead of allowing yourself to drink several a day.
Exercise That's Good for Your Bones
MAY 1, 2011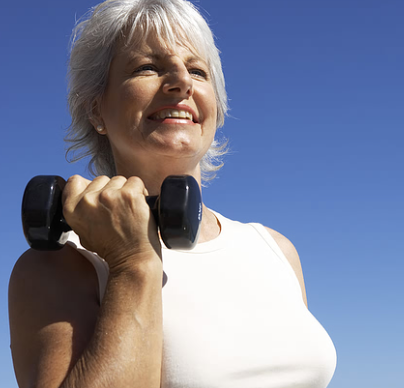 Getting enough calcium isn't the only good thing you can do for your bones. Exercises that use gravity or provide resistance build better bones, too. Muscle pulling on bone helps to build bone by stimulating bone cells to grow. Weight-bearing exercise (supporting your own weight) or resistance exercise (working against the weight of another object) can enhance bone growth and stop bone loss—and some studies suggest it may even help reverse bone loss.
There are plenty of good-for-your-bones exercises you can do.
Walk briskly. Adding weights to your ankles or carrying them in your hands can provide additional resistance.
Dance, dance, dance!
Jog or run. Try to avoid concrete surfaces.
Climb stairs whenever possible.
Take a hike in the woods. This can refresh your spirit as well as be good for your bones.
Play tennis.
Lift weights at home or in the gym.
Do jumping jacks or push-ups.
Although swimming itself isn't a weight-bearing exercise, water exercises are good for you.
Take a step aerobics class.
Yoga and Pilates are not typically weight-bearing exercise, but they do help women with sense of balance. Good balance and posture can help prevent the falls that lead to broken bones.
Be good to your bones!

From the HysterSisters Forums
MAY 1, 2011
I saw on the news that there is a new osteoporosis shot. I used to take the once a month Boniva pill but it caused me a lot of problems. I am only 25 years old and had a hysterectomy almost 2 years ago. I know I have lost bone mass and was wondering if anyone has tried it.I am thinking about calling my doctor about it. ANy ideas I would love it?
More Discussions to join about bone-healthy choices:
More Information and Links
MAY 1, 2011
Be our fan on Facebook
Follow us on Twitter
Check out our Calendar of Events
Order a free booklet: What 100,000 Women Know About Hysterectomy
Find off-topic Chatter with Friends in our forums
Visit the Hystersisters Store