I know it's still very cold outside, but even in winter hot flashes can become annoying!
The Chillow Plus is a great product to have to help provide relief!
Double-sided cooling, and doesn't need refrigeration!
The Chillow Plus holds more water for greater cooling capacity. It includes stick on rubber feet and Velcro fixings to customize the Chillow Plus for a temporary wrap!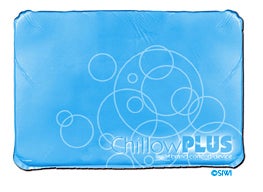 Come check it out as well as our other awesome products.
Happy Friday,
Bluebird Sisters