If you want to know more about HysterSisters.com, you can get loads of information on our "About Us" page.
I started this blog because I'm often asked a number of questions:
Why did you start HysterSisters.com?
What do you think about current trends in menopause treatments?
What do you think about newest hysterectomy surgeries?
What features on HysterSisters is the most important?
What goes on behind the site of HysterSisters.com?
And so, to satisfy those questions, I started this blog to add my voice behind the scenes – in the women's health industry for hysterectomy.
If you are curious about me – Kathy – here's a few things: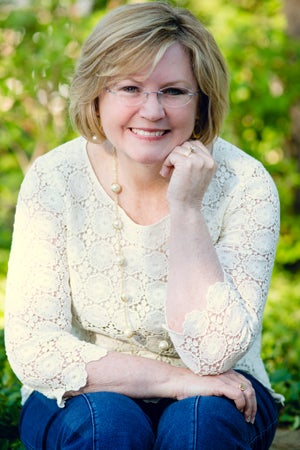 My dad used to say that I am Texan through-and-through because he could have tossed a rock from my mother's hospital room and hit the Alamo. Besides the fact that I was born in Texas, I just bought my first pair of cowboy boots. Typically I wear my flops around the house. No, although we live in Texas, I don't own a horse. I have wiener dogs!
I got married while in college and have managed not to plot his burial in our backyard. This means we've been married over 37 years this year (2013).  We have two grown kiddos. Both are married and are the kind of people I love to spend time visiting. Both have gifted us with grandchilden. And yes, in the realm of obnoxious grandmothers, I rank rather well.
My first career was teaching. For 15 years, my classroom was in public schools in Texas. The interesting thing about my gig at HysterSisters.com – I find that I'm still a teacher with a classroom online.
I love my dog, Dora Mae. I love flowers blooming in my yard or in a vase in my kitchen. I love mint chocolate chip ice cream. I love bluebonnets in April. I love sunny skies and warm temps. I love reading books on my Kindle and playing Words With Friends on my iphone. Most of all – I love the King of kings and my family. And HysterSisters!
If you haven't registered at HysterSisters.com – Come join us! Its a great place to meet friends, get information and support for your health needs!  Pull up your chair, grab a cup of tea. You are among friends.
Blessings galore,
Kathy